our services
A Balanced Approach
I have spent my career helping people of all ages become more comfortable with their movement, to learn to listen to their bodies, and to balance activity with recuperation.
My clients include those searching for innovative ways to manage pain; those looking to increase strength, flexibility, and balance; those wanting to learn the Reiki technique; and those who are curious about body-mind consciousness.
I offer a perspective on whole-body connectivity and wellness that arises from cellular awareness and embodiment practices. I support and facilitate the unique movement patterns of each individual. This allows for very specific attention as well as a more inclusive integration. I am fascinated by the intelligence of the human body and its capacity to change, re-pattern, and learn.
I offer support for infants and educate their caregivers in better understanding the correlation of movement, brain development and social skills.
I also provide educational opportunities for fitness instructors, physical and massage therapists, and educators.
Customized
• Individualized Approach
– "what do you need today?"
Customized
Infant – Elders
Learn at any age

Learn how to support your baby's optimal brain and behavioral development.

Repattern at any age.
Infant – Elders
Educational Opportunities
Professional Development Opportunities – somatic explorations for therapists, fitness instructors, and artists; dance conferences; somatic business applications; GYROTONIC® & GYROKINESIS®  training; Reiki Certifications
Educational Opportunities
about us
WENDY MASTERSON
When my clients describe my work they often say
I don't know what she does, but it works!
Body-Mind Centering® Practitioner
Master Somatic Movement Educator
GYROKINESIS® Pre-Trainer/Trainer
GYROTONIC® Pre-Trainer/Trainer
GYROTONER® Specialized Equipment
Infant Developmental Movement Educator
Reiki Practitioner & Teacher
MFA Dance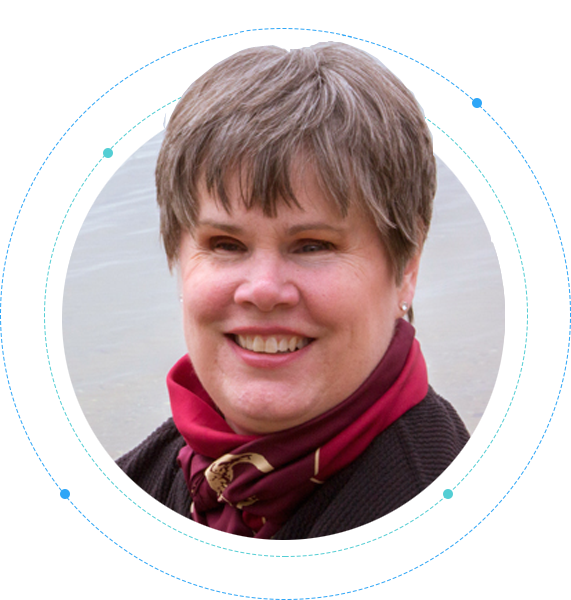 RSME/RSMT/RSDE, registered Somatic Movement Educator, Therapist & Dance Educator
Infant Developmental Movement Educator (IDME)
Reiki Master and Educator
https://youtu.be/T-zDrTA5sXwhttps://youtu.be/vJNdx9aXDzghttps://youtu.be/wn2CQ6e0aDwhttps://youtu.be/wMUCcq-RF1Q
As a very talented and sought-after arts administrator and master teacher, Ms. Masterson is a certified BMCsm Practitioner, registered Somatic Movement Therapist & Educator and an Infant Developmental Movement Educator through the School for Body Mind Centering® and is certified in GYROTONIC® & GYROKINESIS® Methods, and on the specialized equipment of the GYROTONER®. She served as co-director of Kinesthetic Learning Center and as Treasurer on the Board of Directors of Body-Mind Centering Association. Ms. Masterson worked for many years with the Vail International Dance Festival and DanceAspen in Colorado as well as serving as juror and guest teacher for the American Ballet Competition. She has presented at the International Association of Dance, Medicine, & Science conferences in Washington, DC; Seattle, WA; and Basel, Switzerland on the integration of somatics with dance pedagogy. Ms. Masterson presented at the BMCA Annual Conference 2013 in Boulder, CO. Ms. Masterson has been instructing pre-professional dancers for 35 years. She received a BFA from Point Park College and an MFA from United States International University. At Interlochen Arts Academy, a private boarding high school in northern Michigan, she has served as Interim Director, teacher, administrator, ballet mistress and choreographer for the Interlochen Dance Company and was the recipient of the Oil Can Award for Outstanding Service in 2009. She has created original classical and contemporary works, restaged repertoire and has created musical theatre and dramatic works throughout the country. Ms. Masterson has created many cross-disciplinary classes with her colleagues in Visual Arts, Music, Creative Writing, Singer/Songwriter and Academics at Interlochen Arts Academy. Her most recent cross-disciplinary course, Learning, Expression, & Artistry, is based upon brain development and pre-cognitive experience as a foundation for creativity, learning, and artistic expression. Ms. Masterson has published several articles on education including "Classroom Connections: Body-Mind Centering takes an energetic twirl around the classroom and leads teen dancers to self-discovery", Conscious Dancer/Spring 2012 and "Connecting Journeys: A Self-Study in Cellular Consciousness" in April 2012 and "Becoming Complete and Completed with the Coronavirus in August 2021 in Currents: a journal of the Body-Mind Centering Association.
I OFFER SESSIONS AT MY OFFICE AND ONLINE
BOOK AN APPOINTMENT
406-770-9244